Spherical Panorama Bracket
for PELENG 8mm Fisheye
BETA-TEST 3D printed ABS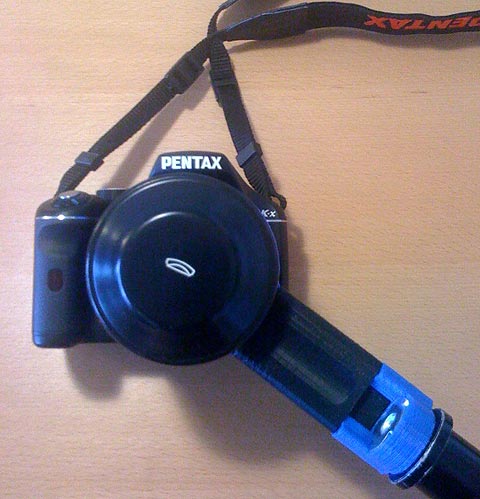 Peleng 8mm bracket for spherical panoramas
This is serial number 001 - just finished, and it works great.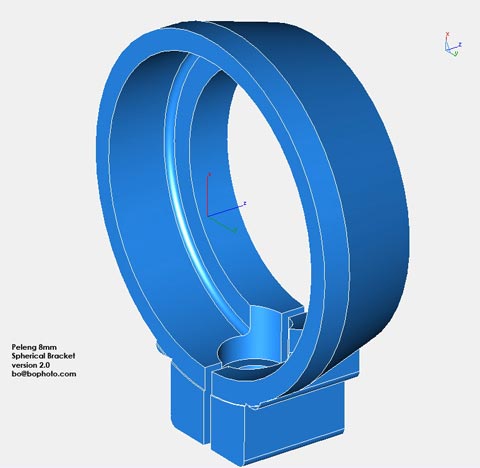 NEW - Mar 25 2010
Can't believe it, how many of you have a peleng..? Apearently enough for quite a few to bug me about making a travel bracket for the peleng. The first few have printed, shown here is a sample being tested on a Pentax, next will be the Nikon peleng ring. Anyone with a Nikon Peleng in SoCal, shoot me a email if you can let me measure your lens for fit.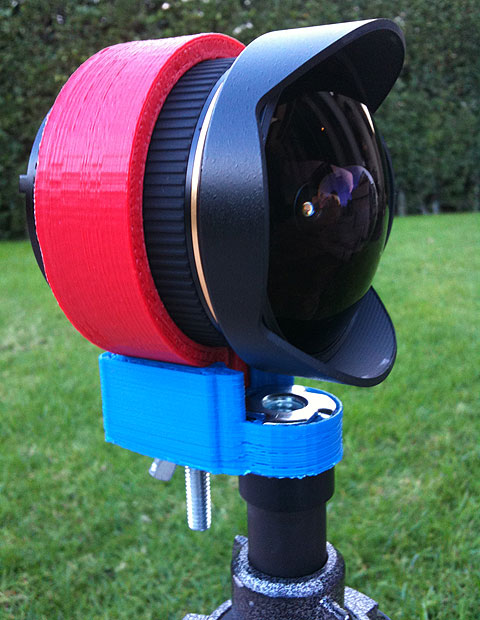 Samyang 8mm bracket Prototype nr 2
TIm starting to love 3D printers. those things are amazing, this bracket is ABS with honeycomb pattern inside, I was not able to break the red ring backwards when mounted in the blue base, strong stuff. the red sleeve have a custom shape inside which grip the recessed focusing scale and also lightly grip the focusing ring, so the focus will be locked when the sleeve is attached. this is a perfect solution for use on a monopod.

Welll, having played with this one, there is one issue, the bracket need to be taller so that the footprint of the base will be as small as possible, however I rally like how compact this particular unit is, the blue base fit inside the red ring and everything fit in a pocket. The ring is 80mm diameter or about 3.5inches, this is probably close to being the worlds lightest and most compact panorama bracket.

Instead of a large rotator I am using a Bogen extension which rotates smoothly and have no practical footprint in the picture, I removed the head from the tripod and mount the Bogen extension directly to the center screw of the tripod, the result is a very small footprint, which I find mostly can easily be retouched with the cloning tool in Photoshop.
Manfrotto product # 259B - Bogen code (USA only): 3007X
Cost is app $20 at places like Samy's in LA and B&H Photo.


Samy's Catalog for the Manfrotto extension tube.

Availability - EMAIL me - Im printing these right now.

Domestic in the USA total price including shipping is $150.-
International shipping total price including shipping is $165.-


Email:

Back to the Panorama Bracket front page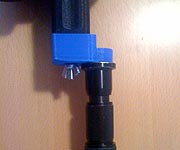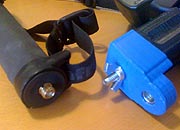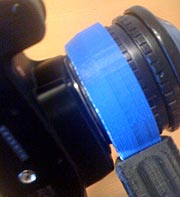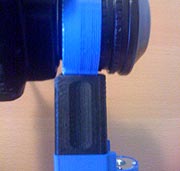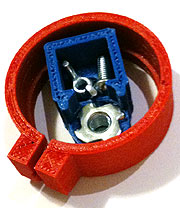 Is there something imoral about a panorama bracket smaller than the lens.?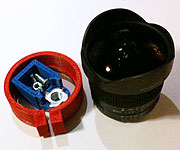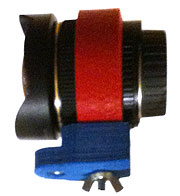 SIGMA 8mm lens bracket
Now available bracket for
Sigma 8mm lens,
More Information