SONY 717 setup for Spherical Panorama photography using Nikon FC-E9 fisheye lens.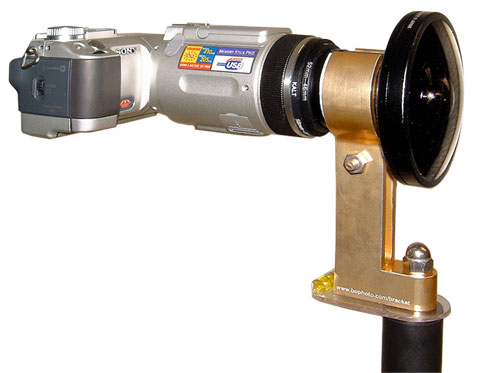 Wolfgang Sasse provided me with this picture of his setup.
Notice how he got around the rotating body and hotshooe, by making a holder for a bubble level which he attached at the base of the bracket. VERY clever design.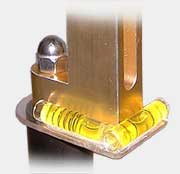 Click here for spherical panoramas photographed with the Travel bracket or one of the test versions.